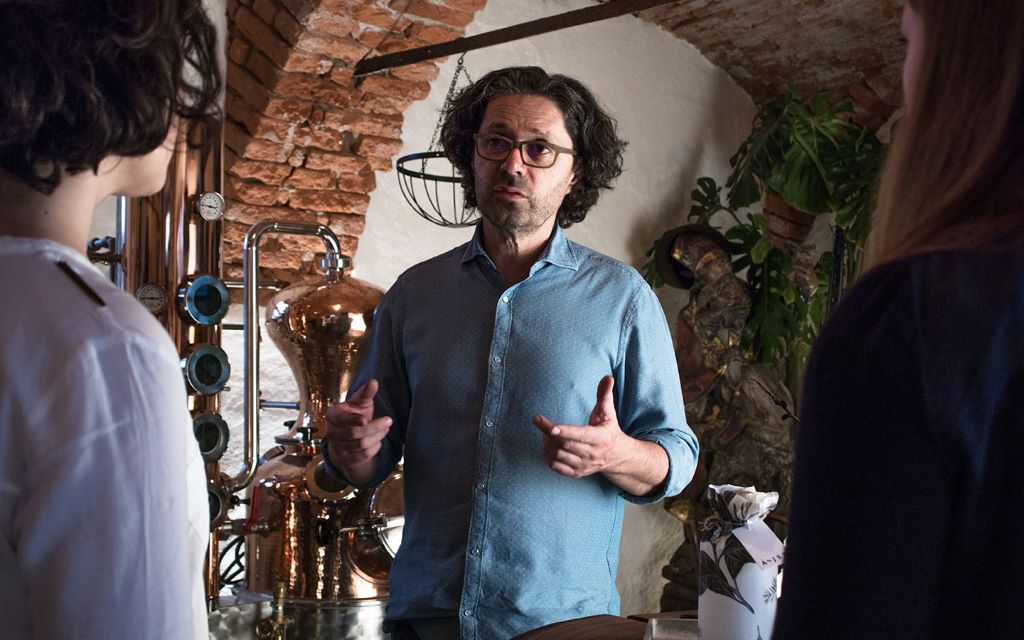 The only thing nicer than drinking gin is making it yourself.
Selecting botanicals, distilling, tasting, philosophizing – we won't miss a single step.
Workshop dates:
With a heavy heart we have to announce that there will be no more distilling seminars this year.
The current circumstances do not allow us to hold workshops with a clear conscience.
Our distilling seminar lives on sociability, the tasting of botanicals and self-composed gins – the most important things for a successful distilling seminar.
and that especially when standing – and besides, we prefer to be part of the fun hustle and bustle instead of as referees and bouncers.
We assume and hope that it will be possible to organize distilling seminars again in spring 2021 at the latest.
Our doors are open for visits at the usual times, in compliance with the current regulations, and we hope that you will soon make a detour to St. Nikolai in Sausal and the distillery.