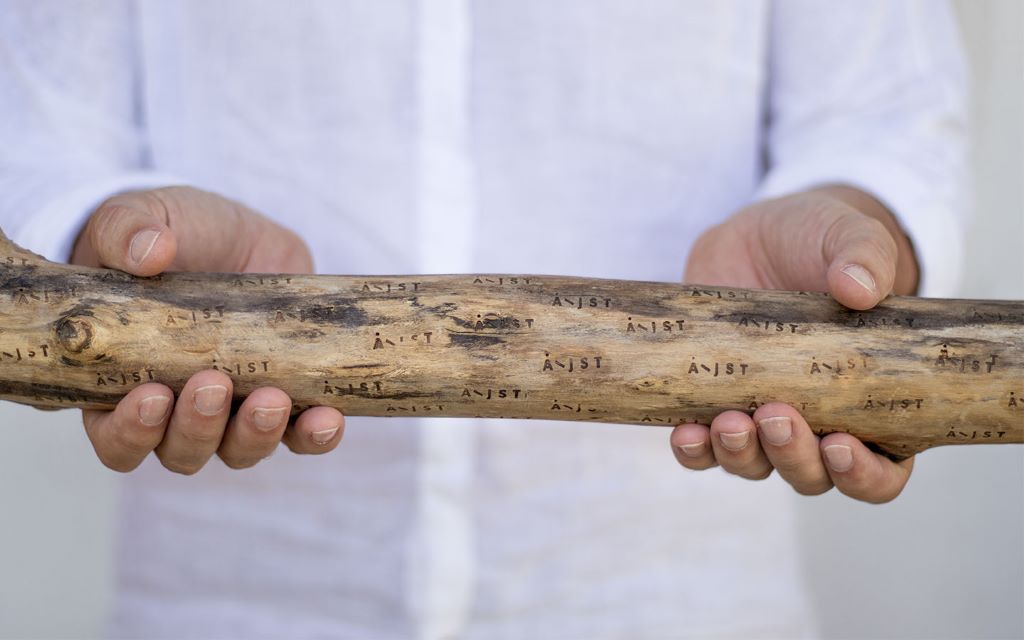 Aeijst (pronounced aced) is a Styrian gin.
It's crafted in southern Styria to be precise. We named it after a local dialect word for branches on which our botanicals grow on. Difficult to read, easy to drink. Taking a closer look, our gin is actually a "London dry gin". So then why do we call it "pale gin"? Well, because we like to keep things plain and simple. From the packaging, to the design of our bottles and the flavors we use, they all reflect a clear and puristic approach.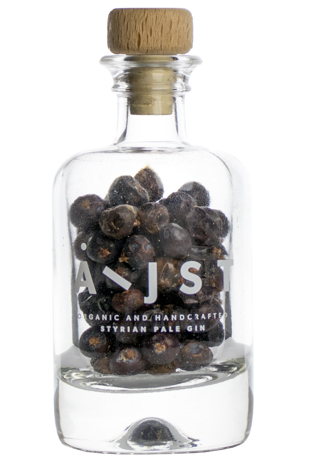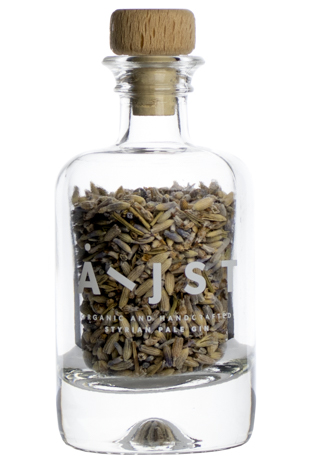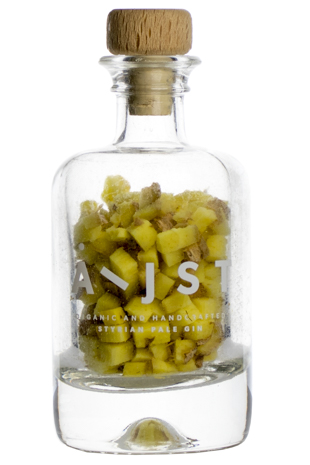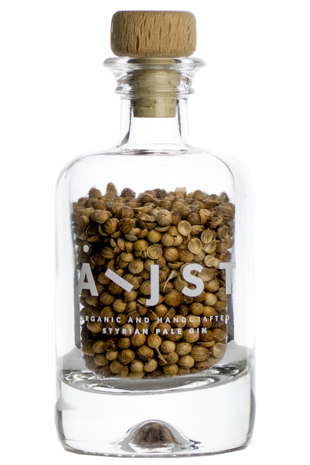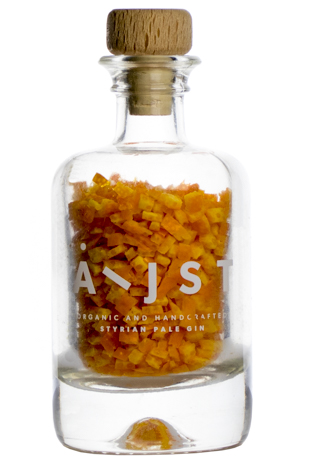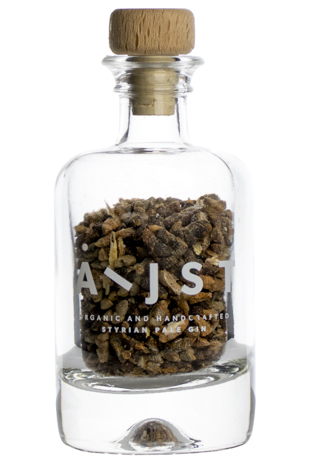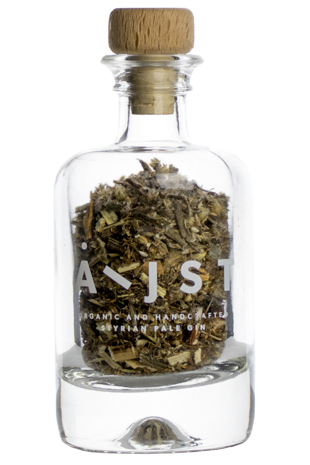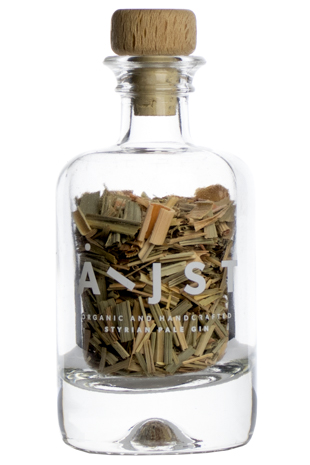 Our products are 100% organic.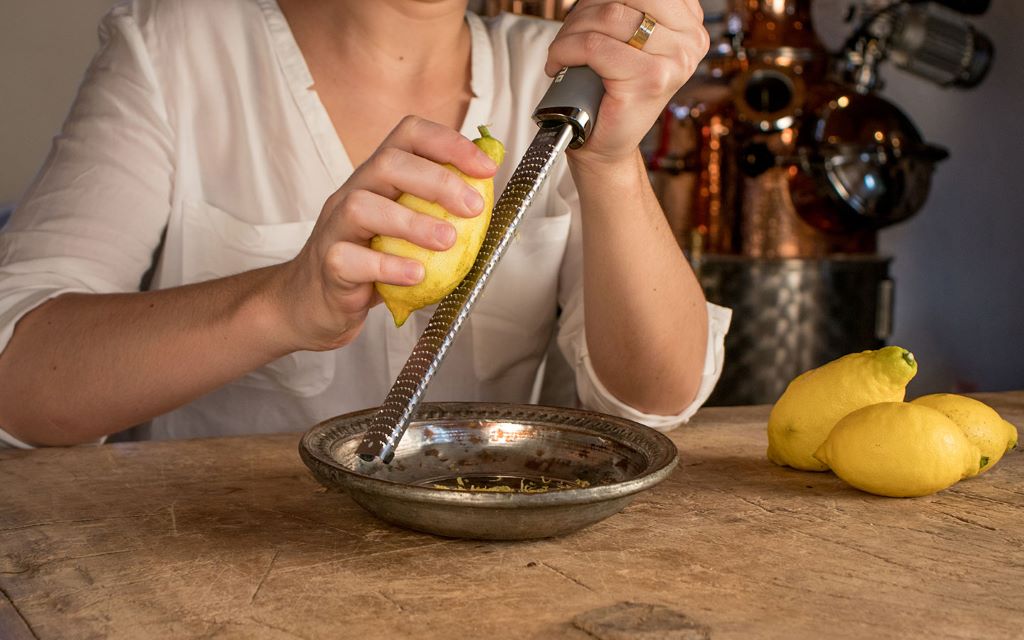 Macerating
When preparing a new mixture, things can sometimes get a little crazy and before you know it, three generations of the Thomann family are sitting around one big table. While Grandpa Thomann peels cardamom seeds and Markus rubs lemons, Wolfgang carefully crushes junipers. Teamwork at its finest! Making sure that nothing of its aroma is lost, we macerate the botanicals directly into pure wheat alcohol. After that it's time to wait.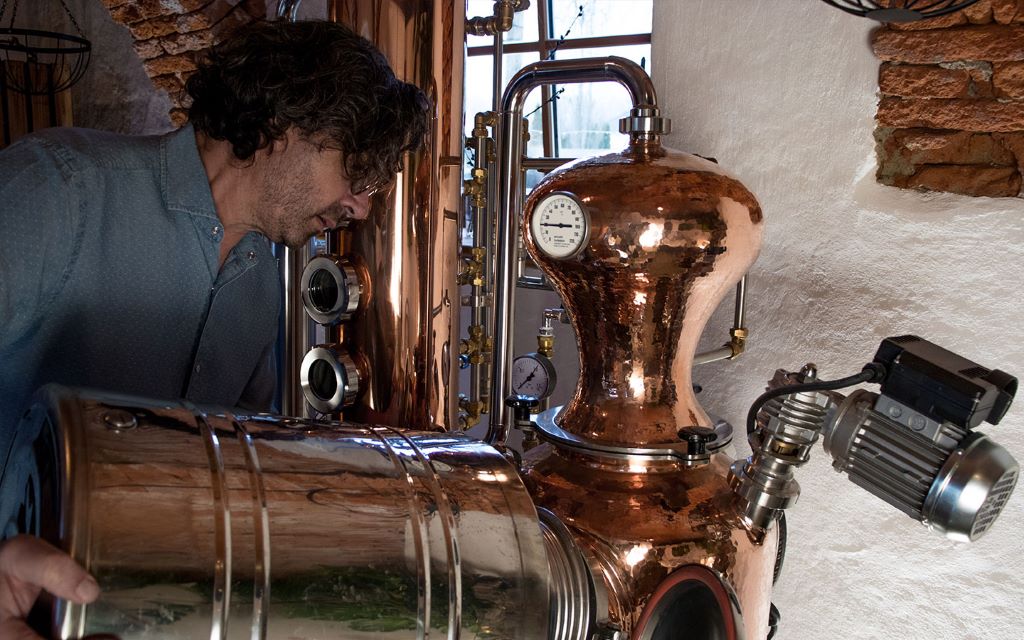 Distilling
Once the alcohol has absorbed all the flavor, we continue with the distilling process. Pot Still is the keyword here. With the help of a copper kettle and a fractionating column, we distill the gin to 78% vol., or what we call a "decent drinking strength".
Now the undiluted gin is ready for the next step. And we are ready for a little sneek peek aka quality control.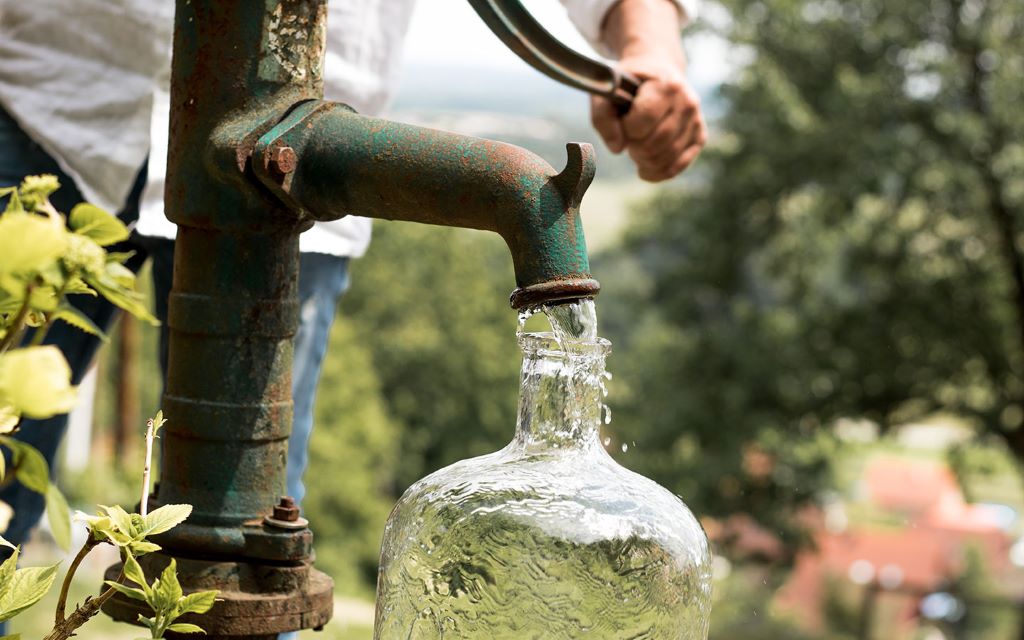 Diluting
Water is just as essential to the taste as the botanicals we add to our gin. This is why we regularly visit our friend and brewer Georg Pock in Suggaritzwald. There, we get our water from a little hidden spring. It can't get any more fresh and natural than that.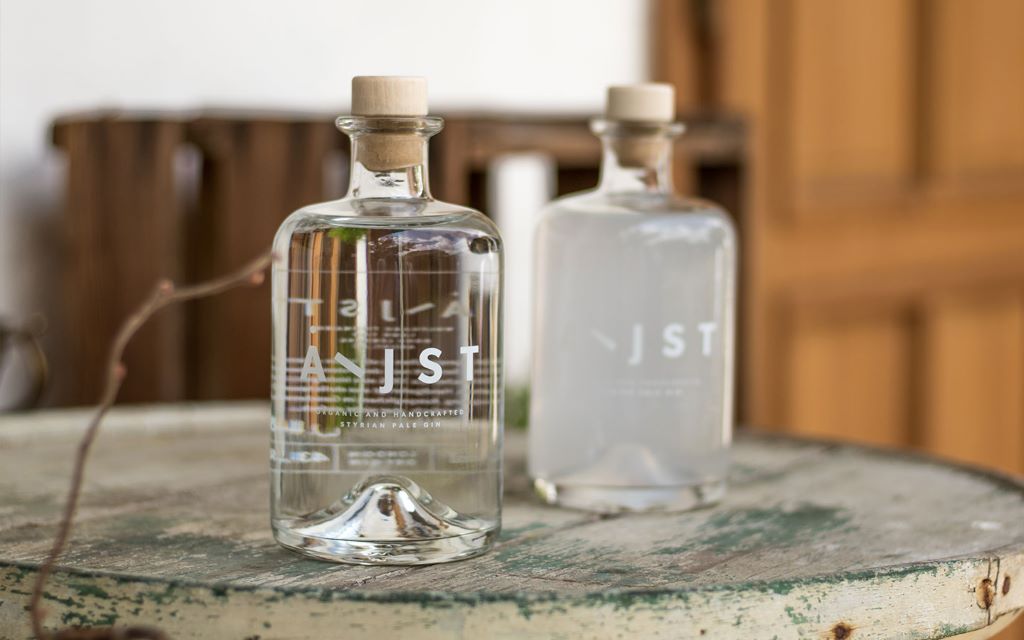 Filtering
In order to make sure that only the purest gin gets into our bottle, we run it through a filter. The result is crystal clear gin. The temptation is huge but a few steps are still missing.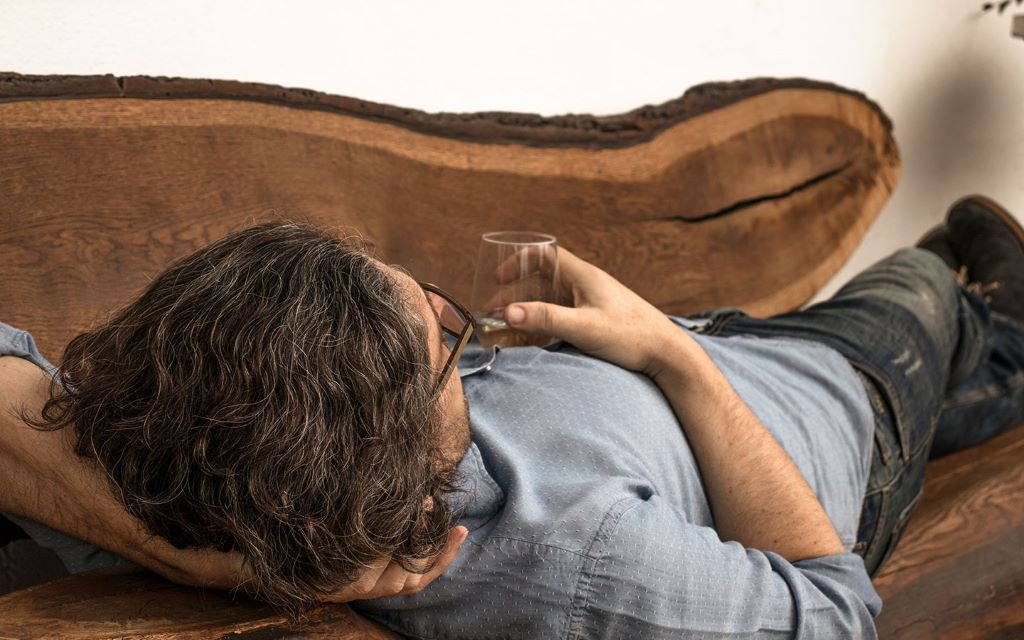 Resting
After all the excitement we give our Aeijst a little break in a stainless steel tank, at least for the next four weeks. This phase is crucial and gives it the last finishing touch, making it a little smoother. Now is the perfect time to enjoy a glass or two.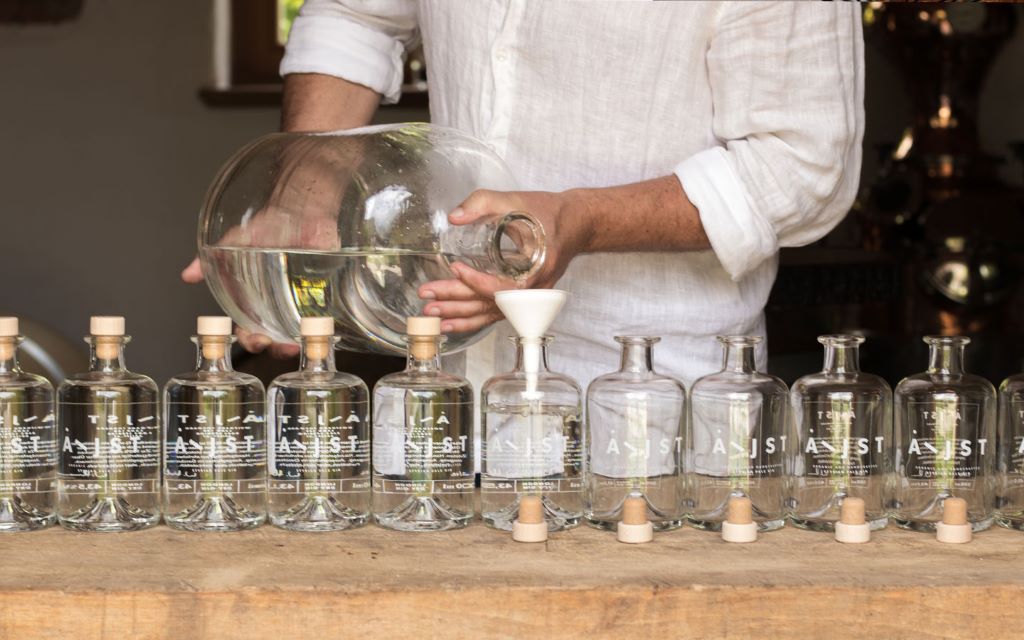 Filling
The gin is ready to drink. Now we'll just have to get it into our bottles. We opted for transparent apothecary bottles and decided to seal them with hand-burned cork. So each bottle gets its own characteristics.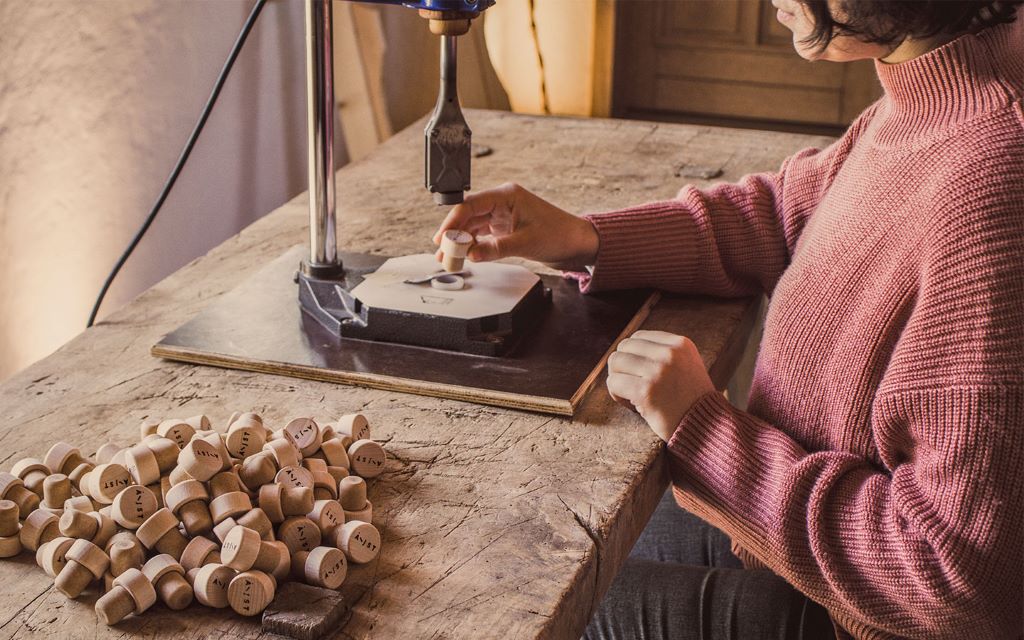 Packaging
Before sending our high-percentage offspring on the journey, we make sure they have a safe trip. We wrap them in beautifully printed paper and put them into a hand-stamped box. As soon as the bottles leave the warehouse and say their farewells, we then again start the whole process from the very beginning.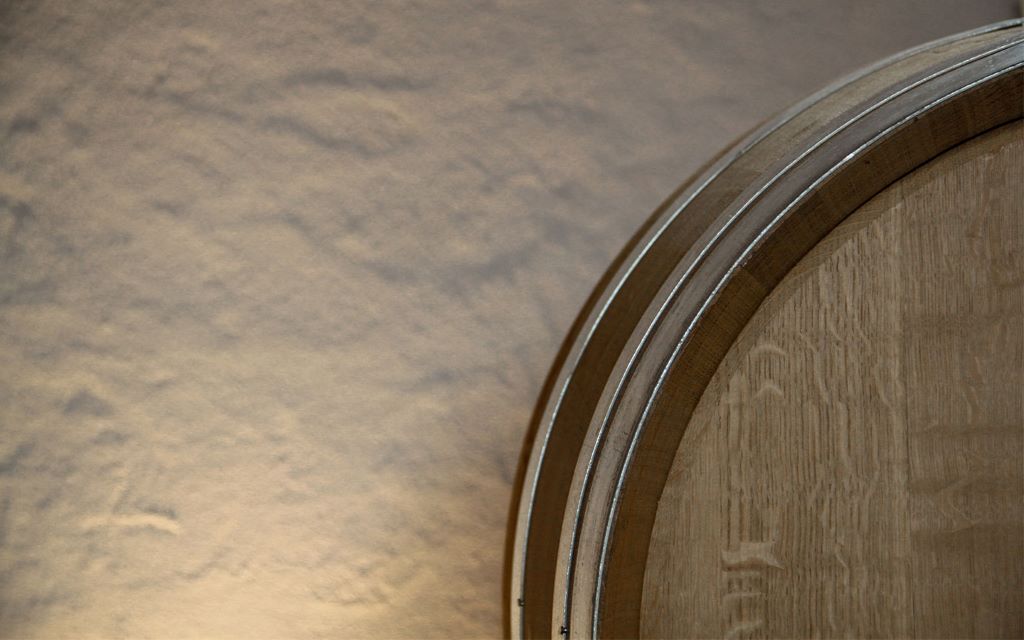 2018 will be the year of our very first special edition.
Here's a little hint: Things are gettin' woody!
For up to date information, follow us on Facebook or Instagram and sign up for our newsletter.